Vision
To be a premier international music festival that elevates the creative spirit of both artist and audience
Mission
To present the world's finest Canadian and international artists in innovative, inspiring concert experiences in Niagara-on-the-Lake and the surrounding Niagara wine country
To transform communities through the power of music
About Bravo Niagara!
Bravo Niagara! is a not-for-profit registered charity dedicated to creating extraordinary concert experiences in the Niagara Region. Founded in 2014 by mother-daughter team Christine Mori and Alexis Spieldenner, Bravo Niagara! is now entering its sixth season of featuring the world's leading Canadian and international musicians, as well as the stars of tomorrow, in intimate Niagara-on-the-Lake and St. Catharines venues.
Programming spans a range of musical genres from classical to jazz, and we have presented such artists as James Ehnes, Molly Johnson, Measha Brueggergosman, Richard Bona, and more! Through significant initiatives such as the annual Voices of Freedom Festival, Bravo Niagara! fosters intercultural dialogue and education through the arts.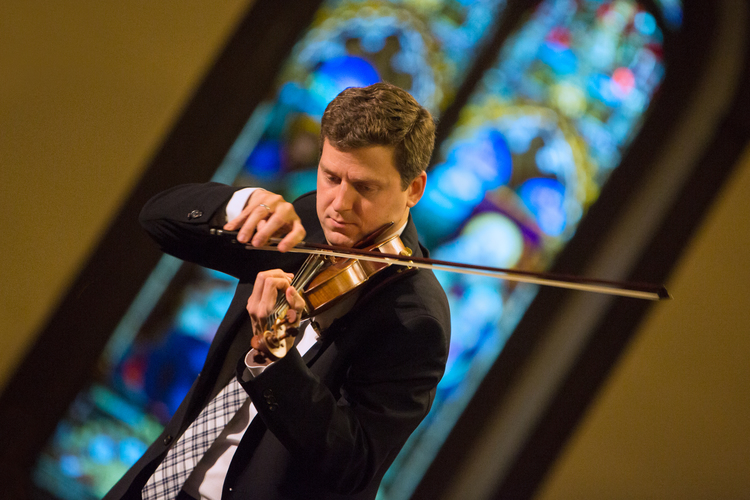 What people are saying...
"Music festival gives a reason to say Bravo Niagara!"
— Toronto Star
"This was that kind of jazz festival - the Bordeaux-sipping, dreamy ballads kind, something of lovely social fantasy not far in spirit from that evoked by the "dear gentle folk of Newport," as sung in That's Jazz by Bing Crosby in the 1956 film High Society. In broader terms, here was a reminder of jazz's golden afterglow in the 1960s and early 70s, when the music still made money, when compact festivals from Newport, R.I., to Juan-les-Pins on the French Riviera, were well-curated at the start."
— Peter Goddard, The Globe and Mail
"A grand festival to celebrate the genius of Oscar Peterson"
— Howard Reich, Chicago Tribune
"...what a festival should be about, the discovery and celebration of genuine artistry"
— William Littler, Toronto Star
"I commend the Bravo Niagara! Festival of the Arts and all supporters, performers and volunteers for celebrating this vital part of our heritage, and I am proud of our government's support to this superb event."
— The Honourable Michael Coteau, Minister of Tourism, Culture and Sport
"A mother-daughter venture off to a strong start."
— Toronto Star
"I wish to congratulate you for your initiative which will showcase the musical interactions generated by the slave trade and slavery. This festival will pay tribute to the resistance and resilience of Enslaved People and highlight their contribution to modern societies. Your project is in line with the UNESCO Slave Route project's objectives and will contribute to the International Decade for People of African Descent (2015-2024)."
— Ali Moussa-Iye, Chief, History and Memory for Dialogue Section, UNESCO
"It is my distinct pleasure to join Ontarians in celebrating these remarkable recipients of the Lincoln M. Alexander Award. These young leaders have demonstrated commitment, creativity, and dedication to social justice as they lead the way towards an ever more inclusive society that is accepting of diversity. In this special year for Canada, I encourage everyone to look to their example as we continue working hard to break down barriers."
— The Honourable Elizabeth Dowdeswell Lieutenant Governor of Ontario
(Re: Executive Director Alexis Spieldenner, recipient of Lincoln M. Alexander Award)
"I am convinced that Bravo Niagara! possesses all of the essential components to create a successful event: a market niche, a desirable destination, a clear narrative, natural partners in the community and an abundant supply of top-quality programming possibilities. Within a few years, Bravo Niagara! could become one of the most important arts and lifestyles festivals in Canada."
— Charles Letourneau, Executive Producer of Festival Napa Valley